10 jan

Webinar: "Het is maar werk" met Hans Rode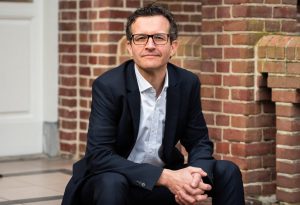 Woensdag 16 maart 2022 | 20u
WEBINAR: Het is maar werk
Hans Rode
Prijs: €20.- voor niet-leden / gratis voor leden
Dr. Hans Rode geeft ons tijdens dit webinar een inkijk in zijn recente boek' het is maar werk'. In dit boek laat hij de geheime route zien waarmee je als arts kunt slalommen tussen de piketpaaltjes in je medische carrière. En zelfs off piste kunt gaan, zonder in een lawine terecht te komen. Of je nu onzeker aan je eerste baan bent begonnen of juist met je handen in je steeds dunner wordende haar zit omdat je niet weet of en hoe je je pensioen bereikt: dit boek geeft je richting en houvast. Hans deelt niet alleen zijn internationale ervaring als psychiater en physician health expert, maar ook zijn eigen leerzame uitglijders en bewezen effectieve anti-burn-outinterventies voor artsen.
Meer informatie over dit boek vind je hier
.
:
Dr. Hans Rode helpt artsen en gezondheidsinstellingen om topfit te blijven in een high-performance omgeving. Hij werkte als SEH-arts, staflid en medisch directeur in binnen- en buitenlandse ziekenhuizen, vloog als privépiloot in Afrika en werkt nu ruim tien jaar als psychiater en ondernemer. Hij werkte en schreef voor grote bedrijven en organisaties zoals de artsenfederatie KNMG, Medisch Contact, de Inspectie IGJ, KLM en academische ziekenhuizen.